I love ships. I am fascinated by them. They make me dream of trips and discoveries, of adventures and exploration. To me they also represent courage and fearlessness. Always going towards the unknown. Never afraid, always daring. They are they ocean's eyes.
I want to sail one through the waves, to the edge of the world where the waterfalls roar and into the stars.
(From my Flickr favorites. Click on the picture for the original source)
These were made by me. Little collages and paintings trying to explore the shapes and imagery of ships sailing through my mind and imagination. The last two you can buy as prints in my
Etsy Shop
.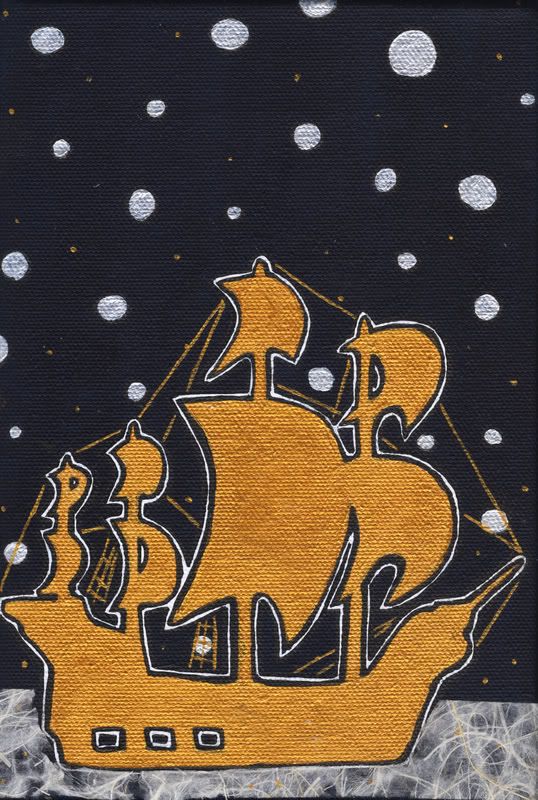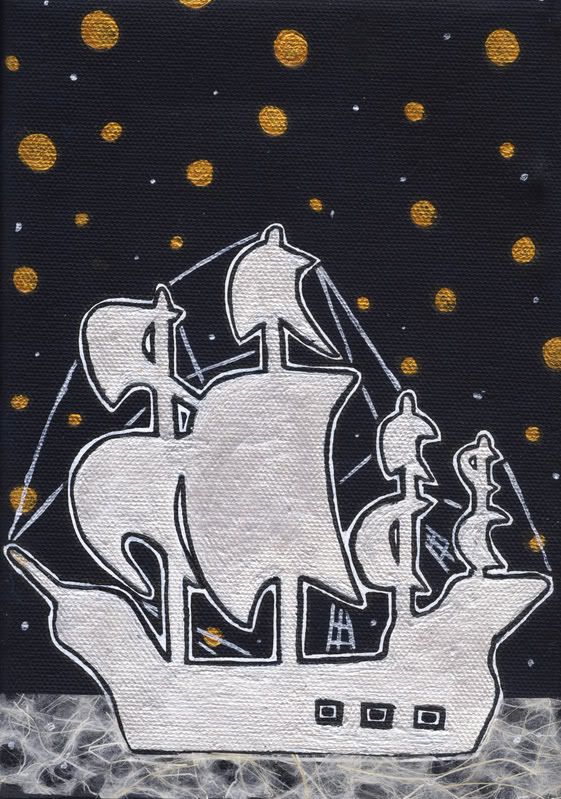 What do ships represent for you?